TO BUILD GREENER BLACKCHAIN SOLUTIONS

| | |
| --- | --- |
| Alan RANSIL Team Lead / Filecoin Green | Source: © Ruby BIRD & Yasmina BEDDOU |
Train manpower for projects
Responsible Author: Aurangzeb Akbar | London , 07/24/2022, 13:34 Time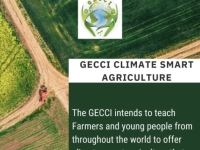 USPA NEWS -
The GECCI Energy Compact Team attended the UN Energy Compact Action Network.
The Virtual Meeting Organized under the UN-Energy Secretariat. Similarly, the goal of the GECCI Energy Compact is to promote sustainability, environmental friendliness, millions of green job opportunities, empowerment, and climate smart agriculture.  
At the Meeting Prof. Robinson I. Ejilah, Director of GECCI Energy Compact, pointed out that many unelectrified rural communities across sub-Saharan Africa remain dominated by use of traditional fuels and livelihoods dependent on metabolic energy. Efforts to increase access to modern energy services in these communities is predicated on the assumption that it will lead to improved well-being and economic development. There is rarely any consideration of how local culture might mediate the distribution of electrification benefits across different genders and social sub-groups.
DATA CENTRE POWER PROTECTION
Responsible Author: Rahma Sophia RACHDI & Jedi Foster | Paris, Washington DC, 07/16/2022, 17:04 Time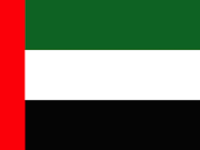 USPA NEWS -
Vertiv (https://bit.ly/3O4EtCq) (NYSE: VRT), a global provider of critical digital infrastructure and continuity solutions, has been selected by Keele University (https://www.Keele.ac.uk/) in Staffordshire, UK, to supply a highly energy-efficient uninterruptible power supply (UPS) system and battery back-up. The new solutions replace the ageing equipment in its data centres, and Vertiv expects it will play an important role in the University's institution-wide decarbonisation strategy.
Keele University is a long-standing Vertiv customer, and the relationship was recognised by industry experts as part of the DCS Awards 2022 (https://bit.ly/3nV8MRo), where the partnership was awarded Data Centre Sustainability Project of the Year. With this new agreement, Vertiv will replace the University's ageing UPS with a new scalable, efficient and space-saving solution. Vertiv will also provide a modular battery solution to help keep power supplies stable during outages and out-of-spec power input, allowing efficient management of the renewable energy produced on site." Source: apo
| | |
| --- | --- |
| | RAHMA-SOPHIA RACHDI |
| | Daren Frankish |
| | Ruby BIRD |
| | Yasmina BEDDOU |
| | Aurangzeb Akbar |